In popular culture, the genre of fantasy is dominated by its medievalist form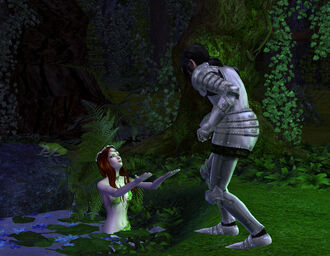 , especially since the worldwide success of
The Lord of the Rings
and related books by J. R. R. Tolkien. Fantasy has also included wizards, sorcerers, witchcraft, etc., in events which avoid horror. In its broadest sense, however, fantasy comprises works by many writers, artists, filmmakers, and musicians, from ancient myths and legends to many recent works embraced by a wide audience today. Fantasy is a vibrant area of academic study in a number of disciplines (English, cultural studies, comparative literature, history, medieval studies).
(From Wikipedia)
Unisex/Both
Edit
WerewolvesEdit
MerpeopleEdit
Miscellaneous Other
Edit
Other Genetics
Edit
Accessories
Edit
Build Mode
Edit
Default Replacements and Mods
Edit
Plantsims
Edit
Hood Deco
Edit
Ad blocker interference detected!
Wikia is a free-to-use site that makes money from advertising. We have a modified experience for viewers using ad blockers

Wikia is not accessible if you've made further modifications. Remove the custom ad blocker rule(s) and the page will load as expected.